The camping Il Ceppo is situated in one of the most important woods in Italy, the Martese Wood (Bosco Martese) within the Gran Sasso e Monti della Laga National Park. The wood represents a green universe, structured with the most beautiful arboreal forms that nature could create. Here a great quantity of species grows, together with medical herbs, high quality mushrooms, several kind of berries and various local animals such as wolves, deers, wild boar, foxes, dormices and martens.
The Camping Il Ceppo will offer you the possibility to enjoy a peaceful and quiet landscape, but still providing comfort and a warm welcoming atmosphere thanks to our services and our delicious cuisine.
So we look forward to meet you here among the leafs of our trees!
 SPECIAL EVENTS!
24 april 2016
Come and join us at camping ceppo …. Sunday 24 april 2016  starting 18:00 music drink & buffet 10 euro…
Monday 25 April 2016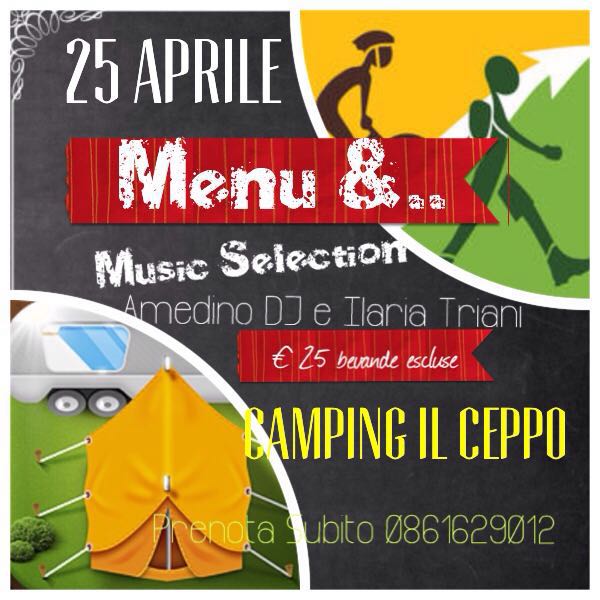 Menu Music Selection Amedino DJ e Ilaria Triani at camping ceppo…    Monday 25 april 2016 25 euro drinks not included…