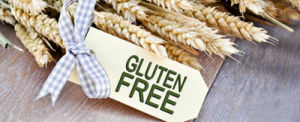 The Restaurant Il Ceppo not only provides a typical and traditional cuisine but it is also attentive to needs for particular dishes such as the gluten-free ones.
We carefully choose appropriate raw materials and select the products in order to offer the widest possible range and still guarantee maximum attention and freshness.
Thanks to a detailed preparation and the usage of particular flours, miss Anna (who cannot eat gluten) will delight you with fresh homemade bread, delicious bruschette made with crunchy bread and dressed with local specialities and more.. We have a wide choice of first and second courses and to complete the menu delicious desserts as cakes, tarts and homemade biscuits.