Abruzzo has been for centuries a region of farmers and shepherds: cured meats, cheeses, fruit, vegetables and rare products such as the saffron and truffle, along with wines, liquors and pasta. A wide range of high quality products that through the years experienced many variations and improvements but still kept the traditional standards.
The restaurant of the Camping Il Ceppo believes in the revaluation of the traditional regional cuisine through the re-discovery of ancient tastes with the local products and also attention to peculiar diets as the gluten-free one: 'strong and gentle dishes', as a regional motto says.
Local breeders and farmers are our exclusive providers, therefore our cuisine include different choices according to the seasonal availabilities and peculiarities.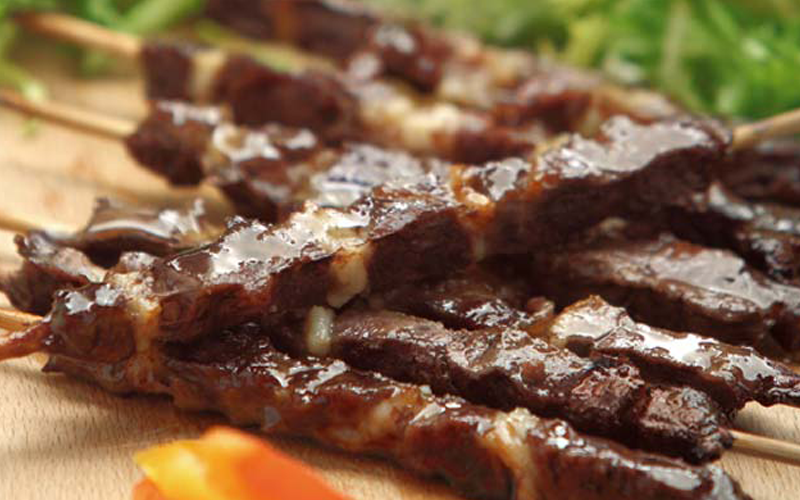 Meat: the sheep
These lands are famous for pastoralism, especially for ovines and caprines. You will be able to taste outstanding steaks and above all skewers, skewers and more skewers (locally called arrosticini)! A local classic is the Sheep alla callara and the Abruzzo's porchetta.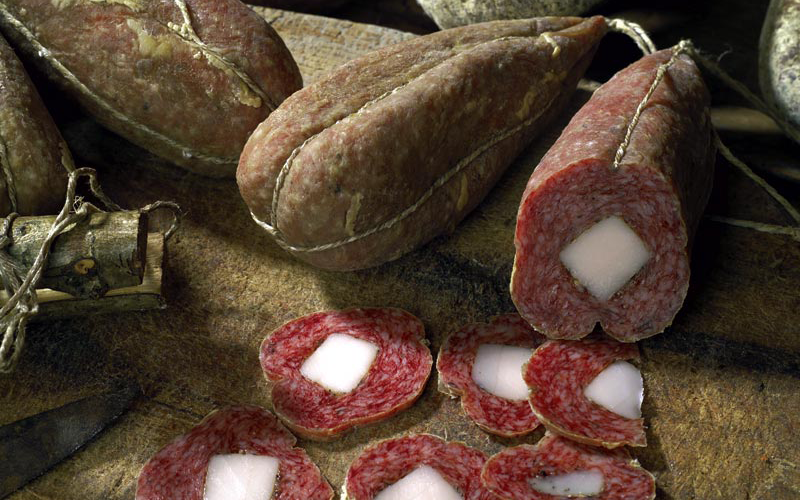 Typical cured meats
Many cured meats are original from this area and are mentioned under Slowfood lists. Among the more famous meats there are the Campotosto mortadella (better known among the local people as mule's balls), amatrician cheek lard, salamella, sausages in oil, liver sausages and paganica's heart.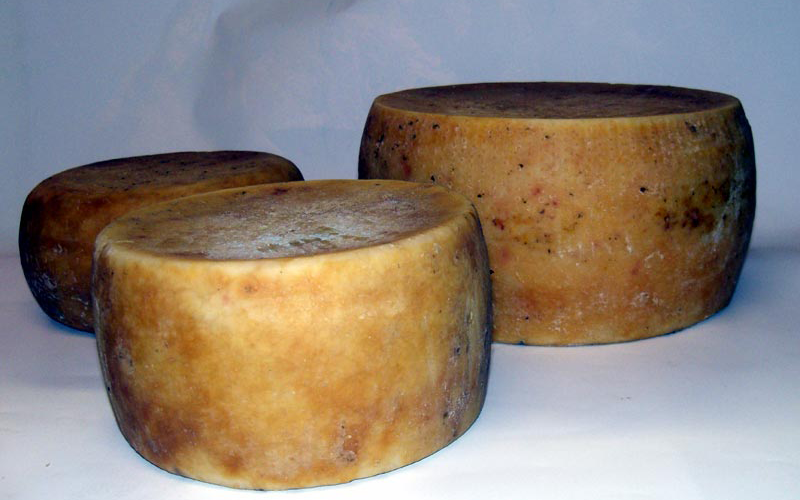 Local cheeses and pecorino
The wide pastures, so green and rich, facilitate the ovines breeding and therefore the development of the ancient tradition of high quality cheeses production. Pecorino is made in different variations, from the Abruzzo's pecorino to the farindola and the canestrato. Also, there are the giuncata, marcetto, seasoned stracchino, Laga's caciotta and both goat's and sheep's ricotta.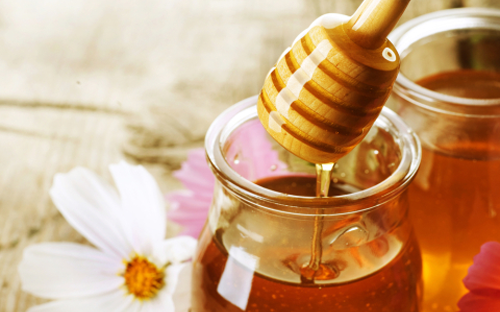 Honeys and jams
Different kind of honeys are produced on these mountains: millefiori, chestnut honey, acacia honey and trasacco honey.Also, the blackberries and raspberries of the local woods allow to produce outstanding jams.
Mushrooms and truffles
Our woods are famous for fine varieties of mushrooms which grow abundantly here and also for tasteful truffles. Other local mushrooms kind are porcini, galletti, ovuli, prataroli and chiodini.
Other typical products
The Gran Sasso e Monti della Laga National Park is rich of important gastronomic peculiarities such as the saffron, several potato kinds, chickpeas and lentils, along with spirits which are made from natural products.